Doors have come on a long way in recent years, but it's the subtle new features that can make a big aesthetic difference to your home.
So what is the difference between a composite door and a uPVC panel door?
COMPOSITE DOORS
Quite simply, composite doors are designed to look like a painted wooden door. They are a single door with an outer frame and a threshold. You can have a choice of colours both inside and outside. Visually, a composite door looks much more like a traditional wooden door.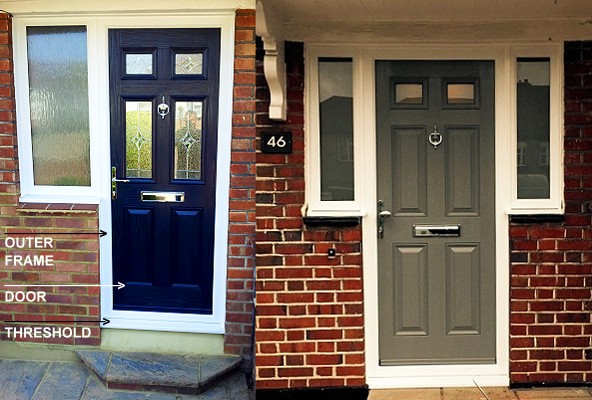 uPVC DOORS
These come in two main options, either with a full panel (usually decorative) or they can have a midrail so the door can have a half panel at the bottom and glazing at the top. For panel doors, essentially instead of having glass in the door you have a panel. With a resi door you also have an outer frame and threshold. Resi doors can come in smooth or woodgrain foiled finishes.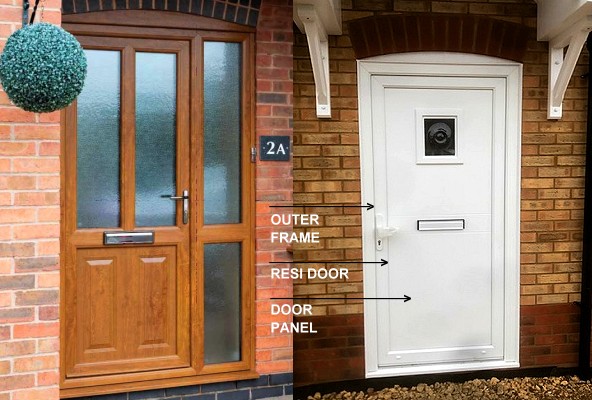 In our opinion, panelled doors are a more cost effective solution but composite doors are much better looking!
One of the most obvious differences between a composite and a panelled door is the look of the panel. Despite much improvement over the years, panels still have a somewhat "moulded plastic" look about them. And because the panel is fitted into the door, you have a somewhat heavy framed look, almost a "door within a door" look. Sometimes you can see a gasket line between the actual door and the panel itself, too. Composite doors generally have a much better aesthetic overall.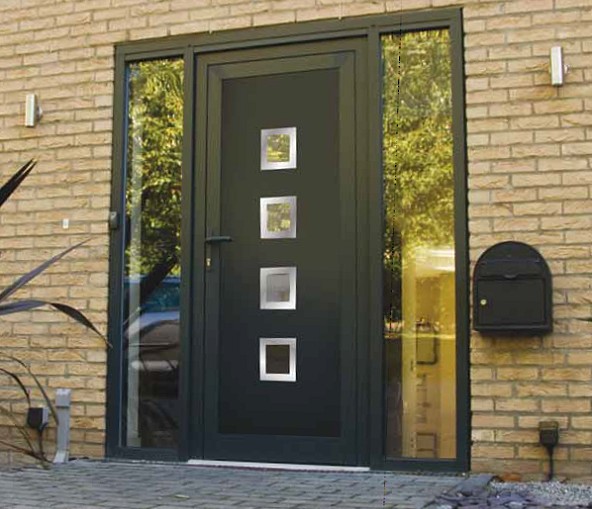 HOW DO THEY COMPARE ON PRICE?
A panelled door is more cost effective than a composite, so if you are on a tight budget and really want that new front door then the panelled option might allow you to do this. To be perfectly honest though, we would always recommend you opt for a good composite front door if you can, even if it means having to wait a while. Many customers get their windows replaced and then will have a new front door installed the following year or a few months later.
HALF PANELLED DOORS
These are more popular than a full panelled door and depending on the choice of panel, can actually look quite stylish. Panels are available in a range of colours with either flat or decorative options and are a cost effective choice for both front and back doors.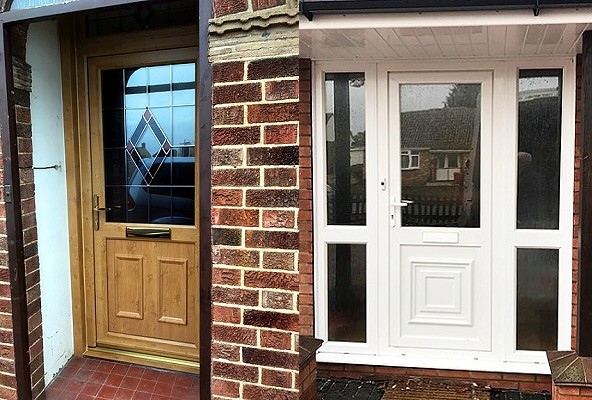 THE YALE-STYLE RIM LATCH = KISS GOODBYE TO LEVER HANDLES ON YOUR COMPOSITE DOOR!
Multi-point locking doors have always been defined by their lever handles, there's been no getting away from the fact; the handle is used to engage the multi-point locking system. Traditional wooden doors would have a Yale (or similar style) rim latch lock, where you would pull the door shut when you left the house. Now stylish escutcheon multi-point rim latch locks are available for composite doors. Operated with a thumb-turn mechanism from the inside, which activates the multi-lock when you are in the house, these new locks are the perfect answer for a modern, maintenance-free traditional style front door.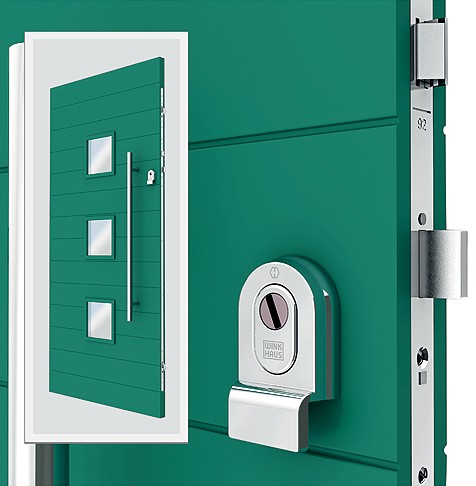 Still not sure which to choose? Why not get some expert advice and give us a call on (020) 8868 1133 – we will be more than happy to talk you through all the different options available to you.
We hope to hear from you soon! 🙂