Our handy quick guide about the double glazing and conservatory industry.
DOUBLE GLAZING
The term double glazing refers to windows and doors that are glazed with sealed units – two panes of glass with a spacer bar around the edge. The edge is sealed with a special sealant (usually today known as a "warm edge spacer") to prevent air and moisture entering the sealed unit. Sealed units can be used in uPVC, aluminium and timber windows and doors, although timber traditionally used much thinner units.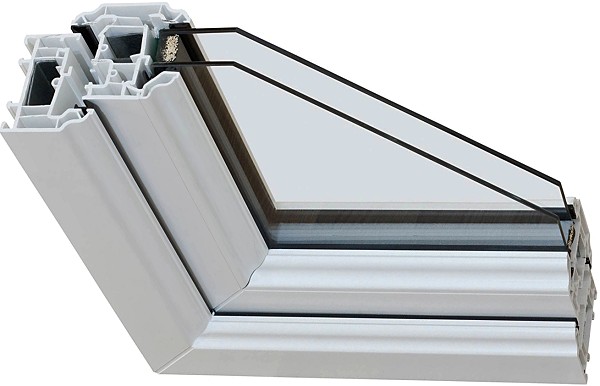 Although the first double glazed units were experimented with in the 1950s, it was in the early 1980s that the double glazing industry really began to grow and develop. Windows had, until that time, usually been manufactured in steel (such as Crittall windows) or timber. Aluminium windows and doors, often in a matt silver anodised finish, were manufactured and installed into hardwood subframes (often Brazilian mahogany). By the mid 1980s, many small companies were manufacturing their own aluminium windows and doors. Powder coating meant aluminium was now available in white and other colours such as brown and black. Towards the late 1980s, uPVC windows and doors started to become more popular. Manufactured from a thermoplastic polymer known as unplasticised polyvinyl chloride, uPVC is a rigid and cost-effective plastic, ideal for building materials.
Today, both aluminium and uPVC are available in a wide range of colours and the profiles are now direct fix, so no subframes are required.
SYSTEMS, FABRICATORS AND INSTALLERS
Both aluminium and uPVC windows and doors are are manufactured from a series of profiles that are cut and crimped or welded together, such as the outer frame, sash, transom and beads. Together, the profiles make up one complete system, and the companies who design and manufacture them are known as extrusion or systems companies. There are around 25 or so main uPVC and aluminium extrusion companies who supply the UK market.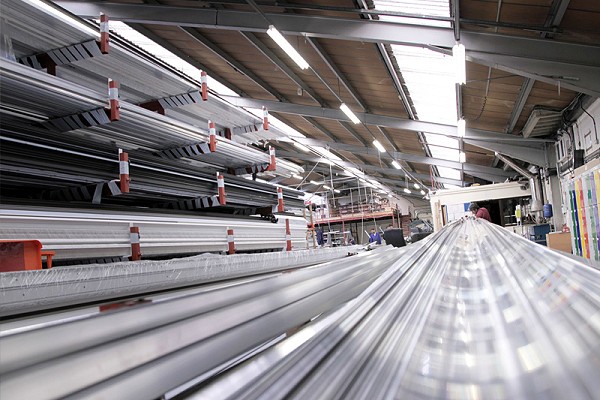 These systems companies supply businesses who then manufacture the windows and doors – these are known as the fabricators.
Fabricators manufacture the finished window or door, cutting and assembling the profiles together and adding hardware (locks, hinges, handles) along with weatherseals and gaskets. In the UK currently there are around 4500 window and door fabricators, of which some 1500 fabricate uPVC, 800 aluminium and the rest are joiners, or timber window and door manufacturers. Some companies manufacture more than one material type and may supply and fit direct to the homeowner, whilst others may supply only to the trade, such as builders or specialist window installers.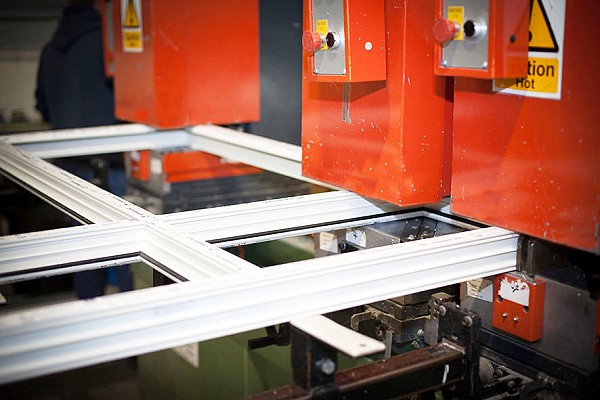 There are over 12,500 specialist double glazing and home improvement companies who fit windows and doors in the UK, primarily in the domestic sector. Many small companies used to fabricate their products and then install them too – it was common back in the 1980s and 1990s. However with the introduction of the new building regulations back in April 2006 (known as Document L), most installers today now prefer to focus primarily on sales and installation.
CONSERVATORIES
A conservatory consists of three main parts: The base and foundation (including dwarf walls), the elevations (window and door frames), and most important of all, the roof.
Conservatory roofs are a specialist engineered product designed to withstand the elements and support the weight of the glazing material. The conservatory walls (including windows and doors) need to be structurally strong enough to support and secure the conservatory roof above it.
Similar to windows and doors, the roof is manufactured from a series of profiles, components and glazing materials. Due to structural requirements, the material tends to be aluminium or aluminium clad with uPVC. There are a number of specialist conservatory roof systems, including Synseal Global, Ultraframe Quantal, and K2 who manufacture the roofs and also supply a network of around 260 conservatory roof fabricators.
A popular variation of a conservatory is the orangery. A more solidly built structure than a conservatory, an orangery tends to have a solid roof with roof lanterns and is more like a proper extension with lots of glass.
If you'd like any further information on any of our products, or would like to arrange your free no-obligation quotation, please give us a call on (020) 8868 1133. We hope to hear from you soon!